News & Highlights
new All accepted papers of last year congress have been published 2 weeks before the date of the Congress by CCIS ( Communications in Computer and Information Science ,ISSN: 1865-0929), and indexed by EI rapidly.
new Extended versions of selected papers will be recommended to SCI-indexed journal special issues.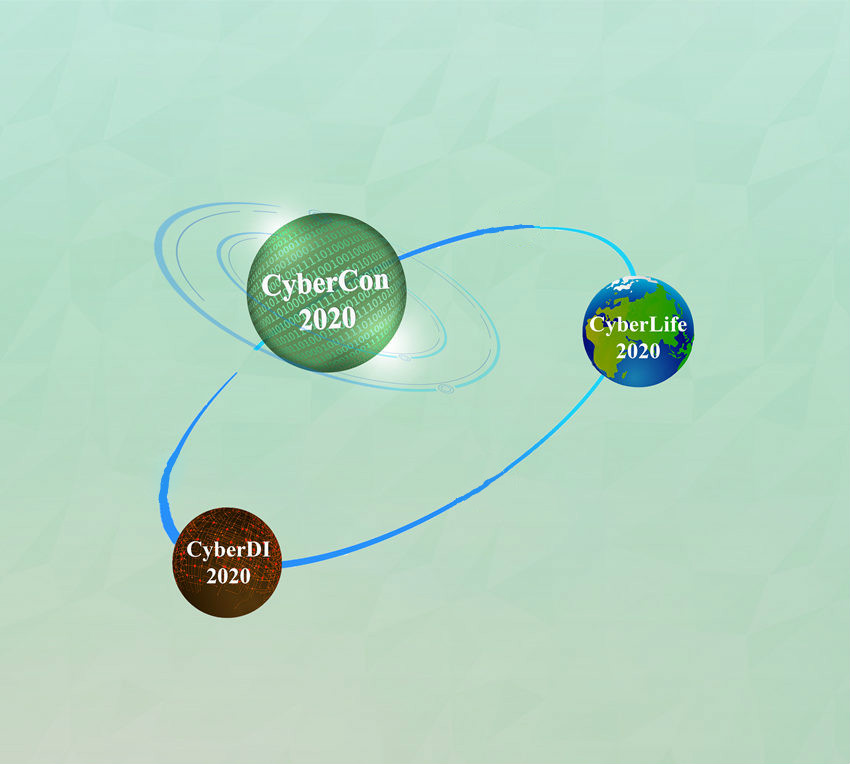 Welcome Message
The explosion of Smart IoT and Artificial Intelligence have driven cyberspace entering into a new prosperous stage, and cyberspace in turn cultivates novel and interesting domains such as Cyberspace Intelligence, Cyber-living and Cyber-life. The third Cyberspace Congress (CyberCon 2020) will be totally conformed to the great development boom, and we sincerely welcome leading experts, researchers and scholars in cyberspace, cyber-data, cyber-intelligence, cyber-living and other emerging technologies attending the congress and serving as a guide to the state-of-the-art.

Along with the huge promotion of cyberspace, Cyberspace big data and intelligence as well as Cyberlife are becoming profounding and significant topics which are worth further researches. The brilliant Cyberspace congress (CyberCon 2020) consists of The International Conference on Cyberspace Data and Intelligence 2020 (CyberDI 2020) , The International Conference on Cyber-Living, Cyber-Syndrome and Cyber-Health 2020 (CyberLife 2020) . You are warmly invited to the Cyberspace Congress (CyberCon 2020) in December 2020 to share your great ideas, visions and researches.
Prof. Huansheng Ning
IET Fellow, IEEE Senior Member

Chair/Founder of the Beijing Cyberspace International Science
and Technology Cooperation Base
Vice Chair/Co-founder of Beijing Engineering Research Center
for Cyberspace Data Analysis and Applications
Joint Executive Chair on behalf of the Organizing and Program Committee

Important Date
Paper Submission Deadline:
June 15, 2020
Author notification:
July 15, 2020
Camera-Ready Paper Due:
July 22, 2020
Registration:
July 30, 2020